The historic city of Derby lies on the banks of the River Derwent in Derbyshire and has played a major role in the local area since Roman times when it was known as Derventio. As well as the Romans, the former market town's convenient location led the Saxons and the Vikings here who both established strongholds following significant battles.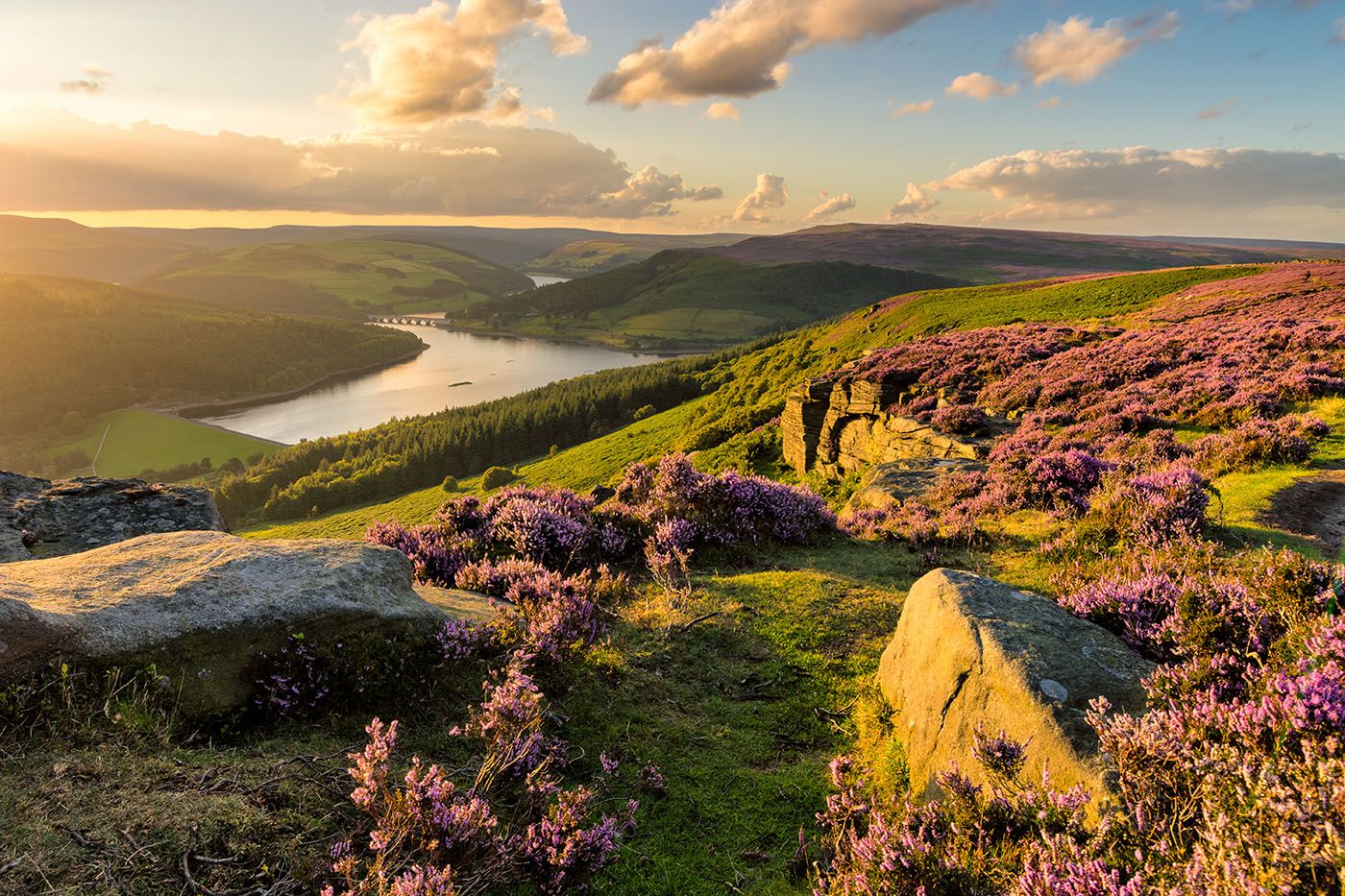 In the late 1700s Derby was also at the forefront of the industrial revolution – this prominence in English history is what makes Derby one of the most fascinating cities in the midlands.
In this article we will look at the best things to do in Derby, from learning about its origins, to a fun day out with the family.
This underrated city can guarantee something for everyone, at any time of the year. 
Top Attractions in Derby
Derby Cathedral
The Cathedral Church of All Saints Derby was consecrated in 1927, creating a seat for the Bishop of Derby.
The original church is believed to have been constructed in 943 by the Anglo-Saxon King Edmund I but was completely reconstructed in the 14th century, and again in the 1700s, although it retained the tower which dates back to 1530.
This has been one of the most important sites in Derby for over 1000 years.
Derby Museum
The Derby Museum & Art Gallery was established in 1879 and displays many paintings by Joseph Wright, a vast collection of Royal Crown Derby Porcelain and exhibitions relating to; archeology, the British Military, geology, natural history and more.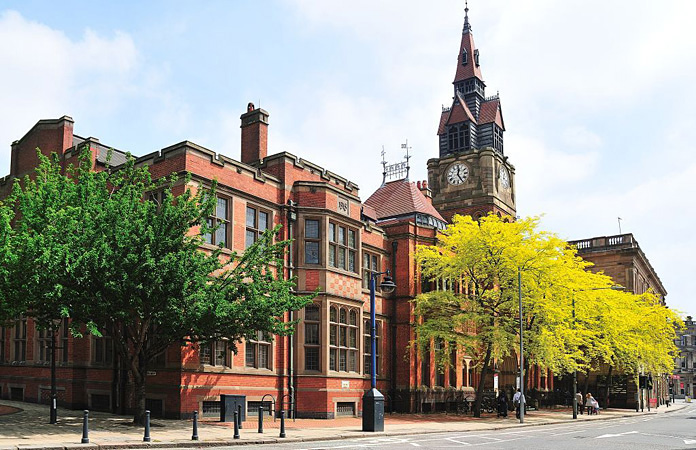 Derbyshire Police Museum
Revealing the history of the Derbyshire Constabulary, this treasure trove of police memorabilia and historical artifacts is a great way of stepping back in time and learning about the county's darker past.
Pickford's House Museum
Famous architect Joseph Pickford built this as his family home in 1770 and this Grade I listed mansion became a museum in 1988.
The museum showcases Pickford's work and is furnished and decorated as the house would have looked when it was first lived in. 
Kedleston Hall
Located on the edge of the city, Kedleston Hall is an 18th-century country house protected by the National Trust and one of the area's most visited landmarks.
The building was formerly owned by the aristocratic Curzon family whose roots can be traced back to 1066.
Guests can wander its beautiful grounds and view its stunning interior which features a neoclassical marble hall.
Calke Abbey
Another Grade I listed building, managed by the National Trust, Calke Abbey is a baroque mansion which was built between 1701-1704.
The building is located on the site of a former 12th-century Augustinian Priory and despite its name, the current building was never used as an abbey. 
St Werburgh's Church
This Anglican church is of medieval origin, although the oldest surviving part of the church, its gothic-style tower was reconstructed in 1608.
The Chancel was added in 1699 and the remaining parts of the church were rebuilt in the 1890s. 
Carsington Water
An idyllic reservoir which is perfect for an afternoon walk but also offers many activities for visitors of all ages. Here you can rent bikes, kayaks, canoes, rowing boats and windsurfing equipment to enjoy the local surroundings and keep fit.
The reservoir's visitor centre also has a cafe which offers panoramic views.
The Best Parks in Derby
Derby is home to a multitude of green spaces including the new 13.2km stretch of pathway known as Derby river gardens, connecting some of the most popular Derby landmarks. Below are our top 5 parks in the city.
Markeaton Park
Attracting one million visitors each year, this large park was originally laid out in 1516 but has transformed over the years into a multi-purpose area, managed by the city council.
The park is popular for walking, cycling & fishing and its facilities include a children's play area, a craft village, a rowing lake and a pitch 'n putt course.
Allestree Park
Allestree Park is the largest open space in Derby and is classified as a nature reserve, providing habitats for a host of wildlife such as deer.
Unfortunately, the park's golf course has now closed permanently following the purchase of the adjacent Allestree Hall which will be used as a luxury wedding venue.
Alvaston Park
This riverside park spans over 85 acres and is located two miles south of the city centre. This park has a BMX track, a model boating lake, a children's play area, football pitches and a cafe.
Darley Park
Also sitting on the River Derwent is Darley Park, a large open space with botanical gardens, sports facilities and a wildlife reserve.
The park has many historical features and there are also plans for a new cycle route.
Derby Arboretum
This was Britain's first public park, commissioned and donated by Joseph Strutt in 1840. It has a botanical tree garden which features two Grade II listed, Tudor-style lodges as well as a relaxing fountain area. 
Things to do in Derby for Couples
Shopping in the Cathedral Quarter
Derby's Cathedral Quarter has been voted Britain's 'Best City Location' due to its blend of heritage and culture, providing one of the best shopping experiences in the East Midlands. This area has plenty of artisan cafes, boutique shops and well known brands, with numerous festivals and events happening throughout the year.
Eat out and catch a movie
The Showcase Cinema De Lux Derby is located in the centre of the city, within the Intu shopping centre, surrounded by many bars and restaurants to cater for a convenient date night.
Just outside the centre you will also find an Odeon cinema.
Take a stroll at the marina
Many couples enjoy an evening walk around the Mercia marina which is a peaceful setting, lying just outside the city. This is a popular base for canal barges but you can also rent contemporary-style cottages here with private patios for a quiet weekend getaway.
Tackle an escape room
If you're looking for something more challenging then escape rooms have become a popular pastime for many couples who want to try something different.
There are four escape rooms located in the centre of Derby which all receive good reviews and provide different levels of difficulty. 
A List of Haunted Places in Derby
Over 315 ghost sightings have been reported in Derby city centre, earning it a reputation as one of the most haunted places in the UK. Here are a few of the main paranormal hotspots.
Derby Gaol
This former prison stood on Friar Gate between 1756 to 1846 and was the site of many hangings. This is a contender for the most haunted place in the city, so much so, that there is now a museum, detailing the ghostly goings on and allowing guests to walk the sinister cells which still remain.
The Old Bell Hotel
In this pub's 350 year history many ghosts have been sighted and it was once featured on the TV show, Most Haunted.
Two of the stories involve former barmaids who reportedly met gruesome ends within the walls of the pub. There are also stories of a poltergeist which has been known to throw small items. 
Derby Cathedral
This ancient place has seen all manners of 'happenings' over the years, including a former executioner with a murderous past who is said to roam the grounds. Another story relates to a crying woman carrying a small child.
Derby Fish Market
In 1859, Gerald Mannering was tried and executed at this site which was a former police station, charged for shooting a police officer.
His ghost is now said to haunt the lockup yard with many traders reporting strange occurrences. 
Jorrocks
Jorrocks pub in Iron Gate also has reports of a disgruntled poltergeist which smashes beer glasses and switches off barrels. This activity could be linked to the thousand year old skull which was unearthed in the cellar.
Best places to visit near Derby
Ilkeston
Ilkeston is a small town in Derbyshire that is famous for its chartered fair which has been an annual event since 1252 and takes place in October.
A popular tourist attraction is Erewash Museum and Gardens where guests can learn more about the town's industrial past.
Castleton
Located in the Hope Valley, within the Peak District is a historic village which provides a perfect base for exploring the surrounding nature.
Castleton has many pubs offering great beer and food, making it a popular stop for walkers who need to recharge their batteries. 
Matlock
Also situated in the Peak District is the county town of Matlock which has a rich history, quaint architecture and stunning views of the hills and waters.
Local tourist attractions include the Heights of Abraham, Gulliver's Kingdom, the steam railway, Crich Tramway Village and the Peak District Mining Museum. 
Read more about things to do in Matlock here.
Chesterfield
The large market town of Chesterfield is famous for its crooked spire at the Church of Saint Mary and All Saints but as the second largest settlement in Derbyshire, it has plenty more to see.
Chesterfield is also part of the well-known Hope Valley Real Ale Trail which starts in Sheffield and includes 20 real ale pubs.
Rosliston Forestry Centre
Rosliston Park is home to the Forestry Centre which offers fantastic self-catering accommodation in the midst of breath-taking nature and a host of activities.
Perfect for the kids, this Forestry Centre arranges educational programmes and fun tasks to keep them entertained throughout the day. 
Theme Parks
Derby is in a prime position to visit some of the UK's best theme parks, with Alton Towers, Drayton Manor and Gullivers Kingdom all within a 45 minute drive.
Smaller, child-friendly amusement parks such as Robin Hood's Wheelgate Park and Twinlakes Park are also in close proximity. 
Unusual Things to do in Derbyshire
Explore caves from the Ice Age
Creswell Crags is one of the top attractions in Derbyshire, offering tours through the extensive cave system which was once the home of Neanderthals.
Archeologists have discovered tools and axes which are around 40,000 years old and discoveries are still being made to this day. The Church Hole Cave also has the oldest known cave art in the UK, containing images of bison, reindeers and various birds.
Ride the Cable Car
Heights of Abraham is a hilltop park which is accessible by cable car, offering unbeatable views of the Peak District.
The park is dog friendly and has a children's play area, plus three eateries to choose from to relax and enjoy the scenery. 
See Druid Carvings
Rowtor Rocks is a mysterious spot which features carvings thought to have been made during the Bronze Age, with experts believing this was an important Druid ritual site.
The carvings within the caves and the surrounding rocks feature altars, thrones and unusual arcane symbols. 
Locate a 2,000 year old tree
This ancient Yew Tree can be found at St Helen's Church, Darley Dale, Derbyshire and is around 33 feet in thickness.
The tree also contains a number of plaques, commemorating important moments from World War 2. 
Visit the home of fishing
Close to the village of Hartington is Charles Cotton's Fishing House, known by many as the birthplace of angling (coarse fishing).
Sitting on the Dove River, it was this 17th Century building where the most famous book on fishing was written, 'The Compleat Angler' by Izaak Walton, a friend of the house's builder, poet Charles Cotton.
The two dubbed the fishing hotspot as 'The Temple'. 
A sometimes overlooked area of the UK, Derbyshire and the Peak District is rich in history and features some of the most interesting geology in the country, not to mention fantastic hiking.
Derby itself offers all the modern amenities you come to expect from a large city but this is mixed in with centuries-old buildings which each have their own story.
Popular with ale enthusiasts and people with an interest in the paranormal, the city and the surrounding area is perfect for a short break in England. 
We hope this guide has given you an insight into what the area has to offer and wish you a great stay.